2023 Alexandria Rotary Taste for Giving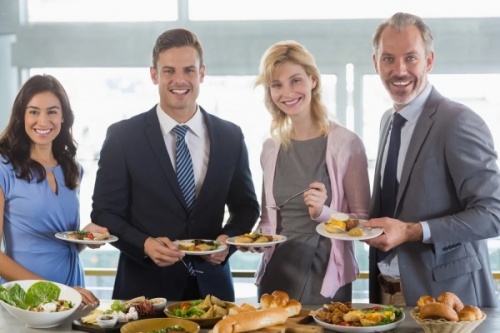 On November 3, 2023, the Alexandria Rotary Foundation will host the 16th annual Taste for Giving at the Atrium Building in Alexandria and we need you to join us.

We have re-established the Taste for Giving as the premier event, one not to miss in the Alexandria community – one that attracts over 225 attendees, wonderful area restaurants providing gourmet food and desserts, wine and beer offered by local breweries and wineries, a live auction, music, and most importantly, an enjoyable evening of being together to celebrate our city and to raise funds to help Alexandria based charities.

Alexandria charities need our support more than ever. The goal for Taste for Giving is twofold. First, to raise much needed funds for important causes, and second, for the community to re-engage after a long time away from in-person events by providing a wonderful evening of fun and fellowship.
STAY TUNED FOR INDIVIDUAL TICKETS
READ BELOW FOR MORE INFORMATION ON HOW TO SPONSOR THIS EVENT
For corporate sponsors, participation provides a valuable opportunity for local companies to show support for the non-profit and charities that serve the Alexandria community.

Sponsorship benefits include event tickets, post-event advertising as well as your Company's name and logo being highlighted at the event. For a full list of benefits, please see the package of sponsorship opportunities below and add your name to our list of sponsors directly.




This is a great opportunity for you and your restaurant to gain exposure by supporting a high-profile event that benefits a wide variety of local charities and non-profit organizations. Participating restaurants will receive recognition at the event as well as in widely distributed event publicity. Publicity will include event advertising in the Alexandria Gazette, Mount Vernon Gazette, the Connection newspaper online content, and the Zebra newspaper, which will reach a total audience of more than 35,000 through the print and digital editions, websites and social media via Facebook and Twitter.

Please complete and return the restaurant linked below as soon as possible, but no later than October 17, 2023 in order to be included in the advertising in the Alexandria Gazette, Mount Vernon Gazette, the Connection newspaper online content, the Zebra newspaper and our Rotary website. Thank you for your support!



The Alexandria Rotary Foundation is a 501(C)(3) organization that supports Alexandria's children, families and seniors via generous grants to numerous non-profits and charities each year. Over $1.4 million has been donated in the last 14 years.